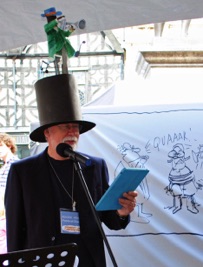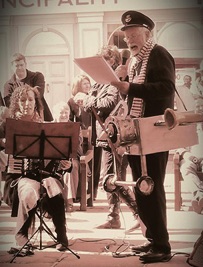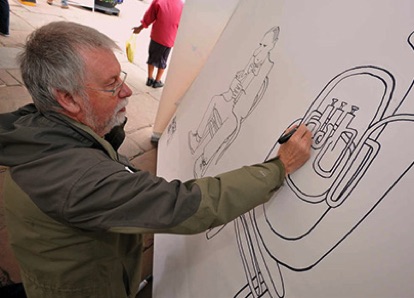 I have been a full-time professional cartoonist since 1999, after many years as an architect in London. I was one of the first UK cartoonists to convert to producing fully digital artwork and was instrumental in promoting its acceptance in other countries.
I am a member of the Professional Cartoonists Organisation, an association I helped form a few years ago, created to promote the use of cartoons and to raise the profile of cartoonists in the UK. I am also a member of the British Cartoonists Association and the Cartoonists Club of Great Britain. From 2002 to 2006 I was the international president of the Federation of Cartoonists Organisations (FECO).
The Shrewsbury International Cartoon Festival was originated by me in 2004, and has been held every April since. It is the longest running cartoon festival in the UK and has become the inspiration and model for newer events elsewhere in the country.
I have had one-man exhibitions of my work in the UK, Turkey, Czech Republic, Croatia and Belgium. I have been a judge on international cartoon contest juries in the UK, Greece, Turkey, Ukraine, Romania, Northern Cyprus and Belgium and I have won awards in several competitions. Book collections of my work have been published in the US, China and UK.